Our members represent three counties in the Smith Mountain Lake area of Southwest Virginia (Bedford, Franklin, and Pittsylvania). Whether living on or off the lake, we are treated to some of the best scenery our beautiful state has to offer. Conveniently located between Roanoke and Lynchburg in the Blue Ridge Mountains, Smith Mountain Lake is less than four hours drive from anywhere in the state and just 4.5 hours from Washington, DC. 2015 marked the 15th anniversary of the Smith Mountain Branch. In April of 2014 we had the pleasure of hosting the Virginia State Conference. We are 65+ members strong and enjoy a variety of activities that provide opportunities to pursue education and community service. 
OUR PARENT ORGANIZATION – The American Association of University Women (AAUW)
Along with the desire for life long learning that we share, AAUW's Mission Statement – "To advance gender equity for women and girls through research, education, and advocacy." – is at the heart of our meetings and other activities. That said, we reserve a bit of time for fun with small bursts of just plain goofiness now and again. Join us as a guest for a branch or study group meeting! All are welcome.
Click here to read AAUW's Diversity Statement.
One of AAUW's strongest programs – WORK SMART – strives to help working women get paid what they are worth when negotiating for a new job, a raise, or a promotion. if one of these situations applies to you, or if you just want to learn more about this free on-line salary negotiation course – SIgn up now!
OUR BRANCH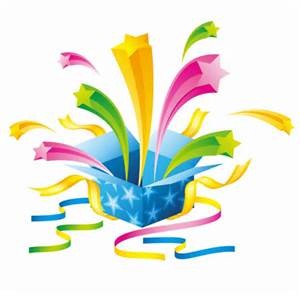 HAPPY BIRTHDAY to us! Founded in 2000, SMAAUW is 20 years strong and can boast that three of our founding members are still active and dedicated to our mission (and the occasional silliness that makes our work lighter).This site will introduce you to some of our activities. You are invited to contact any of the officers shown on the "About" page, or email smaauw@gmail.com if you need additional information.
We are excited about our new program reading and donating copies of  Can I Join Your Club by John Kelly to 2nd grade classrooms in Bedford, Franklin and Pittsylvania schools. Thanks to AAUW of Virginia, we have been awarded a "mini-grant" to help finance the project! Members will visit classrooms share a story the celebrates diversity, friendship and inclusion. Copies of the book may be donated to the project and dedicated to a favorite teacher or loved one before it is given to the class. See Interest Groups / Community Outreach to download the donation form.
In the fall of 2017, we conducted an on-line survey of our members to get to know them and their preferences better. The anonymous survey was quick but useful with good information and suggestions gleaned. Click here to see the Membership Survey results!
Our branch meetings are held on the 3rd Saturday in the January, March, May, and October with an annual membership social to be held this year on June 2nd. Programs include local speakers who are active in mission-related activities promoting the interests of women and girls. Information on programs for 2018 and for prior years is available on the Meeting Page.
Branch activities include STEM projects with local students, a study group reading classic literature, and our international studies group that is currently studying Australia. More information can be found on this site.
It is an exciting time to join SMAAUW! See the Membership section to read more.