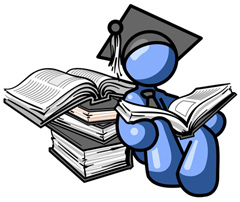 Each year since 2007, the Smith Mountain Branch of AAUW has awarded scholarships to assist local women continuing their post-secondary education. Unlike most scholarships awarded to high school graduates beginning college experience, ours are awarded to  women of any age with at least one semester's studies beyond high school. Information regarding available scholarships is presented here each year in early- to mid-January.
Applications are now being accepted for two $4,000 scholarships to be awarded in the Spring.
Note: Use the back arrow to return to this page from each document accessed.
Click here to view the flyer announcing the 2022 awards.
The links below will take you to the the detailed requirements and the application form for 2022.
Eligibility and Instructions
Application
Use the link below to send a message to the Scholarship Committee or to submit your application and related materials.